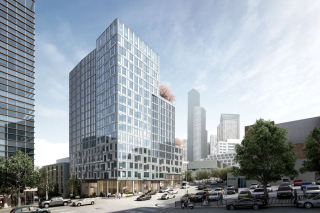 The Groundbreaking Ceremony for Koda Condominium Flats, in Japantown at the heart of the Chinatown-International District, will take place tomorrow Thursday February 28th from 10am to 12pm.
The event will feature members of the design, development, marketing and sales teams along with government officials. The Chairman of the Development group behind Koda will speak along with several special guests.
If you are attending this event and see me there, please come say hi, I love meeting Seattle Condo Review readers.
By Marco Kronen with Seattle Condo Review: A guide to Seattle downtown condos.