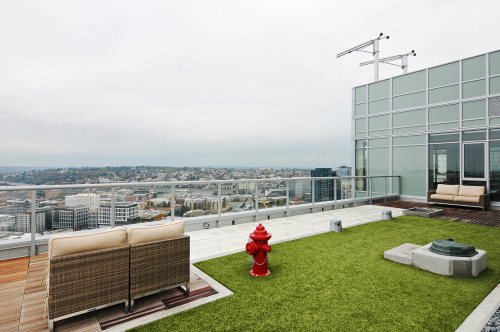 In a previous post called Pooch Friendly Buildings, we talked about how pet friendly some Seattle condo building are.  It was fun to see the list of those with pet specific amenities.
Well, things change, and this week I was put to the challenge to find a great condo building in the downtown, midtown, SLU or Belltown area that would allow 3 dogs for my great new client who is relocating from the Bay Area.  Wow, I quickly learned this is quite the challenge.  Most condo buildings, that do allow dogs, seem to cap the number of pets at 2 per unit.  Only a couple don't have a pet limit.
I'm on a mission to update my condo database with the most updated list of 'Seattle's Dog Friendliest Buildings'!  So, I need your help!
We'd love to hear from you on what your rules are on dogs in your specific condo building.  If you are a concierge, building manager or member of your HOA's board, or an owner that has the scoop on your pet rules, you can help us update our list of dog friendly buildings. We'd be happy to share the results of our findings with you!
Please email us at marco@seattlecondoreview.com with your pet rules and regs and feel free to add a brief summary in your email of whether you have any limits on the number of dogs a resident can have, if there are any weight or breed restrictions, if your building has any dog specific amenities such as pet wash area, dog run, dog relief area, etc.
We'll share our results and crown the top 5 dog friendly condo buildings in Seattle.
Cheers and thanks for you help!