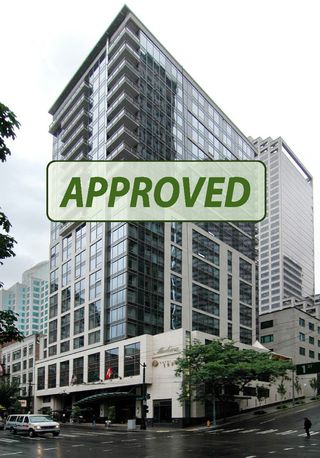 A recent article in the Seattle Times, discussing buyer's challenges with loan guideline changes, reminded me of the importance of HOA and condo buildings doing their best to stay viable and eligible for FHA, VA and Fannie Mae approvals not only for buyers in the market, but also for condo owners who might want or need to refinance. In light of stricter lending guidelines, and frankly the sheer cost of buying a condo in our very expensive Seattle condo market, there are three key things condo owners should be encouraging their HOAs to consider and stay on top off.
FHA Approval for the condo building
VA Approval for the condo building
FNMA (Fannie Mae) approval for the condo building
Read on to learn why these important condo building approvals might help preserve values in condo buildings, in any condo market.
Now first off, not all condo buildings will be eligible, regardless of how on top of it the HOA might be. But, in all three cases, the key thing I'd like to get on my soap box about and offer recommendations on, is that HOAs and property managers attempt to keep any current eligibilities active. Renew them on time! If your condo building is already FHA approved, and already a FNMA approved condo project, keep it active. Renewals are much easier than the initial approval process. Also, because guidelines can change from time to time, once you let your approval expire, it might not be even possible to get it again if something has changed that affects your building's eligibility.
For item 1– Federal Housing Authority (FHA) Approval
These approvals are no longer as big an expense as they were in years past. An HOA can hire a third party consultant to oversee the application process for you, but you don't have to. However, it does mean someone will have to do the leg work, prepare the application, gather the documents needed and usher things through. Do it. If you have condos in your building that are valued at $540,500 or less, FHA approval can help bring in more buyers that might be eligible to purchase in your building, which can in turn help with quicker sales, as well as sales at higher values in markets where multiple offers are common, and even in down or slow markets, having FHA approved buyers being able to purchase might be just the momentum swing to get a condo sold. Also it's not all about just being able to sell your condo. This also opens up options for FHA refinances as well. Again, maybe not as important when the condo market is going great, as it is now, but when the market is slow or even worse in a downward turn such as it was back in 2008-2012, you might find yourself as an owner in a situation where an FHA loan is your only option for a refinance. I recommend get it done now, while times are good, and not wait until you "need" it. The number of FHA approved condo buildings here in Seattle is shrinking, and this is posing a problem for those buyers that would benefit from lower down payment options, guidelines allowing family gift funds for down payments, medical school loan forgiveness, and even just allowing a lower credit score is a huge deal for many borrowers who had financial issues resulting out of the recession.
For Item #2 – Veteran's Association (VA) Approval
There are actually quite a few buildings with this approval which is great. But there could be a lot more. It's a great loan program through the Veterans Administration that allows active, retired, and sometimes family members of military veterans to save on many aspects of their loan. From lower down payment, to more affordable mortgage insurance options over FHA, etc. The VA approvals, luckily, don't really expire.
For item #3 – Fannie Mae (FNMA) Approval
Newer construction buildings really pay attention here. Buildings such as Insignia, Luma, Vik, and any building completed within the past few years, you have to maintain your FNMA project approvals. Fannie Mae has PERS (Project Eligibility Review Service) which they use to review new condo projects. Those approvals don't last forever! Often HOA's and property managers forget about this because it's not something owners know to even talk about. Once your FNMA Project approval expires, you have to go through another full approval process and you can bet that if FNMA has changed guidelines, or if they overlooked something for your initial approval when the condo was new, it might make it harder for you get a new approval, which in turn makes it much harder for buyers to get loans when they want to buy a condo in your building and/or current owners will find it hard to refinance. If your building has some key challenges for lenders, such as high percentage of retail or commercial space within the same building, or the developer hasn't sold all of their units and an owner might need to sell due to a job relocation, etc., these issues make it hard to get financing without a PERS/ FNMA approval.
To see if your building is already approved, here are websites to look up current approvals: (Note: these sites are not the easiest to navigate, but can be informative)
The key takeaway here? I'm trying to get the word out that if you have the approval, don't lose it and renew it regularly. If you don't have the approval, apply for it now, and don't wait until someone in your building needs it. My recommendation is don't wait for the next condo market slow down, but get ahead of the game, stay on top of it, and make sure every two years someone on your boards job is to spear head the renewal of your condo's project approvals with FHA as well as Fannie Mae (FNMA).

By Marco Kronen with Seattle Condo Review: A guide to Seattle downtown condos.