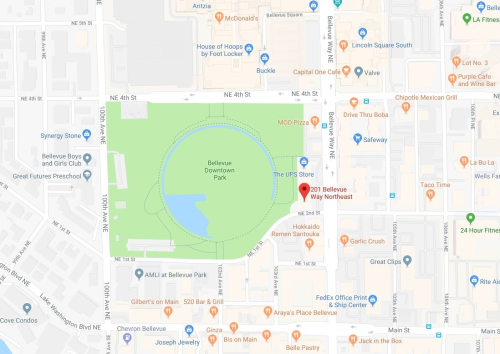 Bosa Development has purchased another lot in Bellevue located at 201 Bellevue Way NE. This is the 4th development site that they have purchased in the Downtown Bellevue area.
One88 condominiums is their project that is under construction currently in Bellevue. One88 has fewer than 12 units remaining to sell.
It seems that Bosa is focusing it's development on Bellevue and not Seattle although they do have one development site in Seattle, which is the Civic Square site, located between 3rd and 4th and Cherry and James.
By Marco Kronen with Seattle Condo Review: A guide to Seattle downtown condos.