Recently we chatted with the sales manager at Mira Flats, Larry Ahrens, and asked him questions about the community so you, our readers, would have all the information you need about this project in Bellevue.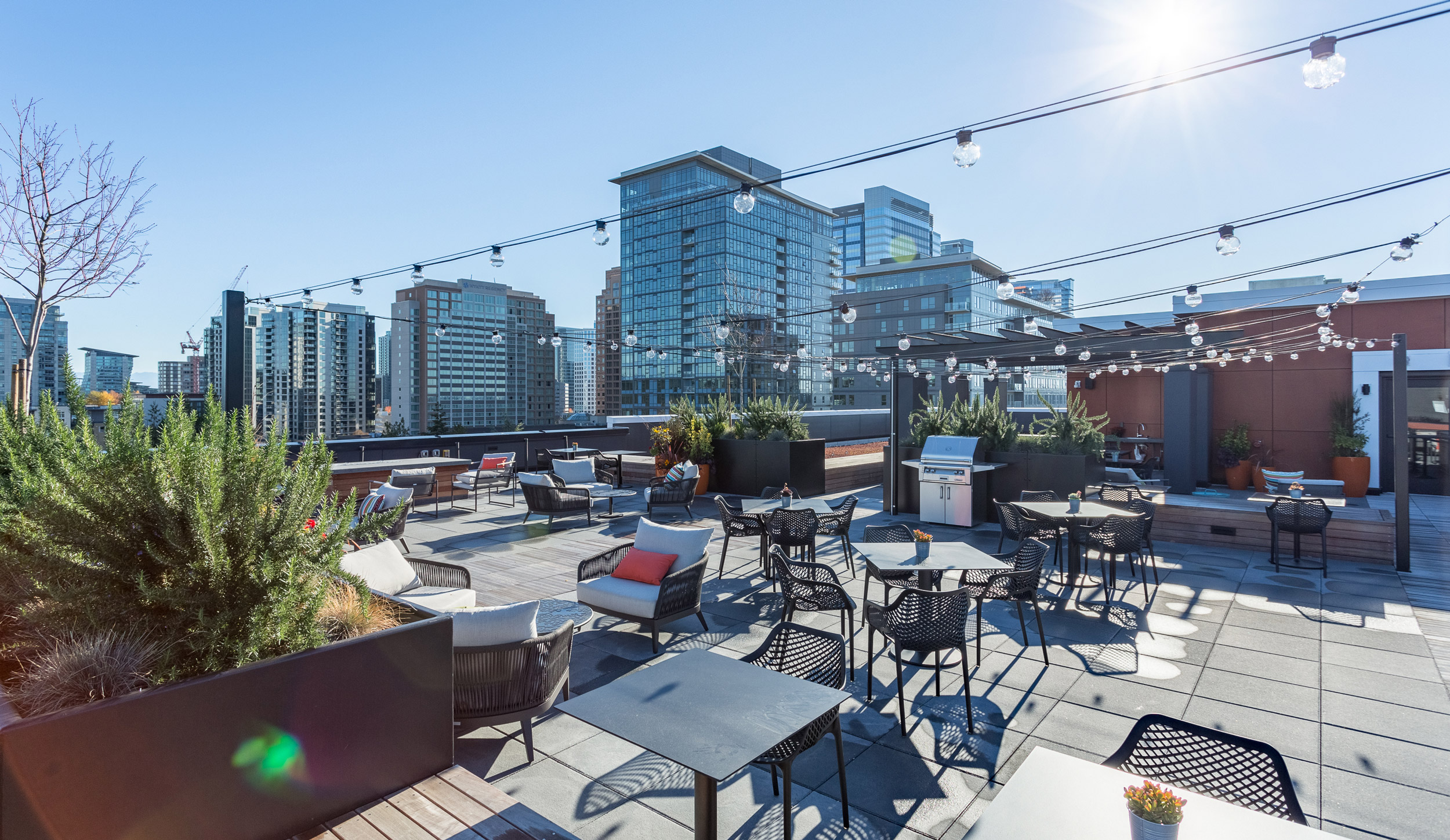 MIRA FLATS QUESTION AND ANSWER
[SCR] Marco Kronen
[MF] Larry Ahrens
The Basics:
[SCR] How many units are in the Mira Flats? And how many are still available?
[MF] 162 Total Homes.  We have 20 homes left.
[SCR] How many stories is the building?
[MF] 6 stories above ground and 3 levels below.
[SCR] What layout options are there and what types are still available?
[MF] Mira Flats offers Studio, Open One Bedroom, One Bedroom, One Bedroom + den, Two Bedroom/ 1 Bath, Two Bedroom/ 2 Bath, and Three Bedroom/ 2 Bath. We still have available:
Studios- 2
Open One Bedrooms- 3
One Bedroom and One + Den-  SOLD OUT
Two Bedroom/1 Bath- 4
Two Bedroom/ 2 Bath- 7
Three Bedroom/ 2 Bath- 4
[SCR] What are the price ranges for the different available layout types?
[MF] Here are the prices ranges for our available homes:
Studio- $425,000- $479,000
Open One Bedroom- $535,000- $555,000
Two Bedroom/ 1 Bath- $824,000- $864,000
Two Bedroom/ 2 Bath- $909,000- $1,060,000
Three Bedroom/ 2 Bath- $1,150,000- $1,190,000
[SCR] Are the units available for immediate occupancy?
[MF] Yes. Building was completed the end of 2018 and occupancy began in the Spring of 2019.
Developer:
[SCR] Who is the developer of this project.
[MF] Create World US.
[SCR] What other projects has this developer built/converted?
[MF] The Emerald in Downtown Seattle
Unit Details:
[SCR] Do the units have decks?
[MF] Per plan.  Not all homes have decks or balconies.  All 2 and 3 bedroom homes have outdoor space.
[SCR] How tall are the ceilings?
[MF] Approximately 8 ½ ft ceilings
[SCR] What are some of the key finishes you want the buyers to know about within the units?
[MF] Nice finishes that include quartz counters, hard surface flooring in entry, living room, bathrooms and kitchen area, stainless appliances, kitchen islands (per plan)
[SCR] Are there fireplaces?
[MF] No fireplaces in the homes.
Building Details:
[SCR] What are the amenities?
[MF] Club room, conference room, lobby lounge,  1st floor courtyard, rooftop terrace with firepit/bbq's/dog relief area, dog wash in garage, bike racks, concierge service 7 days a week (M-F 7am-11pm, S/S 9am-5pm), full time onsite facilities engineer
[SCR] What are the HOA Dues per foot and what will they include?
[MF] ~.69/square foot and include cold water, sewer, garbage, recycle, water heat, earthquake coverage on master insurance, salary for staff (concierge and facilities engineer), professional management, reserve accounts, etc.
[SCR] How many parking spaces are there? Will each unit have at least one? If not, how will the parking being assigned/cost/etc.?
[MF] 1 parking space per home. No additional for sale.  8 guest spaces in the garage.
[SCR] What is your overall parking to unit ratio?
[MF] 1+/1
[SCR] Are there storage units?
[MF] Yes.  Two and three bedrooms have storage included and located directly in front of their parking space. Storage for studios through one bedroom + den is available for $7,000 purchase.  Limited availability located within the building in different closets with lockable cages inside.
[SCR] Is there a rental cap?
[MF] No rental cap in the CC&R's. Rental policies include no short term rentals or vacation rentals.  Lease term must be a minimum of 6 months. All purchasers that buy as a primary residence or second home are restricted from renting for the first year of ownership.
Sales:
[SCR] What is the required earnest money?
[MF] 45 day or less closing-  request 3%, 45+ day closing- request 5%
[SCR] What is the sales process?
[MF] No reservations, no offer review date, first come first served sales.  Appointment only.  Brokers can tour clients during concierge hours with prior appointment scheduled through sales office.  Sales staff is onsite daily from 11am-5pm and able to accompany on appointments during those hours if the group is 2 or less to abide by WA and NWMLS guidelines of no more than 3 people on a home tour.  Face masks are required by the HOA.
[SCR] Will there be an investor purchase cap?
[MF] None currently in the CC&R's.  As a new construction building the sales team is monitoring the ratio of primary/second home buyers to investment buyers to keep with Fannie Mae and Freddie Mac guidelines.  We are not currently accepting any investment purchases but this could change in the future depending on our ratios.
Other:
[SCR] What makes Mira Flats stand out from the competition?
[MF] The only completed, new construction condominium building in Downtown Bellevue that is currently selling with immediate occupancy.  Only new construction building in downtown Bellevue selling under $1000/square foot.
[SCR] What unique features do the units have?
[MF] Electrical outlets in the bedroom that include USB ports for charging devices, roller shades included in all homes
[SCR] What unique features does the building have?
[MF] Location.  2 blocks to Bellevue Square, dining, movies, entertainment
[SCR] What is your favorite unit layout in the building?
[MF] Open One Bedroom- #606
This home has a larger living area than some of the other open one bedrooms allowing for ample space for entertaining, lounging or working from home.  This home also has some of the best closet space I've seen in an open one bedroom.
Two Bedroom- #327
This home is on the NW corner of the building with a beautiful wooded outlook into the residential area of Bellevue.  The home has separated bedrooms which is great for families or roommate situations.  The home has great storage in the entry and a wonderful kitchen with island.  Finish it all off with a fantastic outdoor deck.
[SCR] What unit(s) do you think it the best value?
[MF] My two bedroom/ 1 bath homes are almost 1,000 square feet and all are priced comfortably in the $800,000's.  Fantastic value for downtown Bellevue!
Thank you, Larry, for your time and all the great information!
If you are considering a condominium purchase in Bellevue, and would like to set up time for an in person visit at Mire Flats, reach out to us here at the Seattle Condo Review.