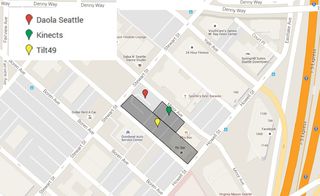 Back in September of last year, we wrote about Daola Seattle, a condo and hotel project that was planned for the corner of Stewart and Minor. We just learned today that Daola Seattle is no more.
The two companies that were working together to develop the project, RBF Property Group and GIS International, have parted ways in their partnership. According to PSBJ, a Florida hotel company is now eying the property.
Though we don't yet know what will be built on the site now, it sounds like a hotel is the most likely, making us think that another condo project has bit the dust.
By Marco Kronen with Seattle Condo Review: A guide to Seattle downtown condos.