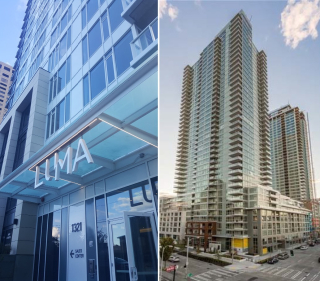 According to an announcement from Insignia condominiums in Belltown, they have fewer than 20 homes available. LUMA indicates that they also have less than 20 homes left. If you were hoping to purchase a new construction condominium in a high-rise building these approximately 40 homes will be your last chance until around 2018, when Nexus condominiums is projected to be completed.
At Insignia, the homes remaining are all two bedroom or two bedroom + den homes. They are located on floors 29 through 40 and there are homes in both towers in this remaining bunch.
Inventory remaining at LUMA starts at $564,950 for one bedroom homes and $779,950 for two bedroom homes. It does appear that there are more one bedrooms available than two bedrooms in this final close out.
Of course, there is also the opportunity to purchase a resale condo at one of these buildings that have also never been lived in, but those opportunities will not be available forever either.
Want to see what inventory is still available at Insignia or LUMA? Ping us.
By Marco Kronen with Seattle Condo Review: A guide to Seattle downtown condos.