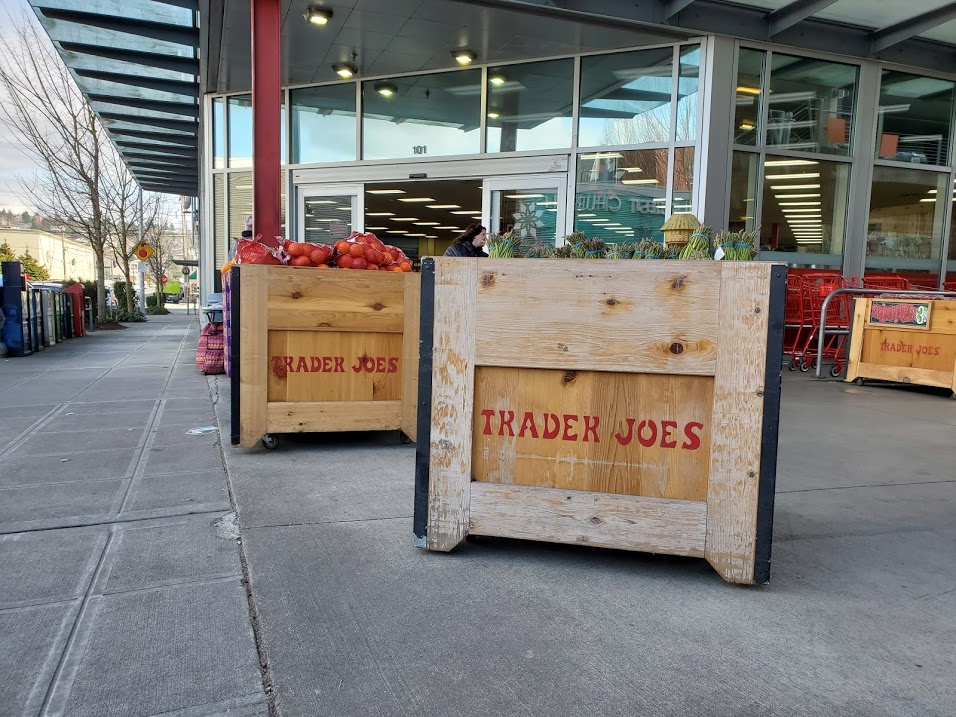 Downtown, Belltown, Denny Triangle and South Lake Union condo owners will be happy to hear that there is another grocery store option coming to town.
There have been whisperings for years that Trader Joe's would be opening a location Downtown, and we heard rumors it would be in the Bed Bath and Beyond location but according to the PSBJ, it will be opening in WestBank's two tower apartment project being constructed at 1200 Stewart St. The towers are expected to be completed in spring of 2022.
Along with Trader Joe's, H Mart, a Korean-American supermarket, just opened near Pike Place Market and PCC will open a flagship store in the new Rainier Square building, which should be completed this year. With the increased density in the Downtown core, it makes sense that it is finally seeing additional grocery options and it feels like the amenities are finally catching up with the population growth in that area. These types of additions to a neighborhood are always good for property values and demand, especially in a dense neighborhood where residents desire walkability and convenience.