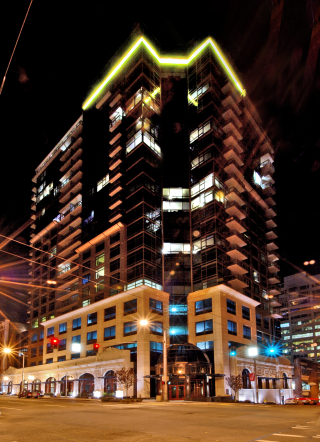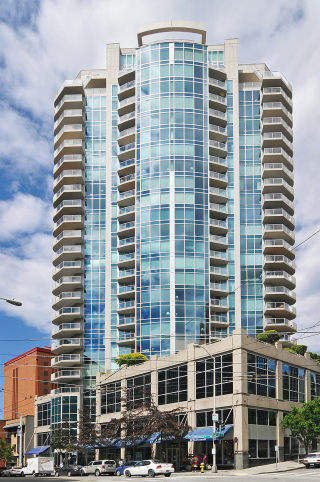 Ever wonder how Bertha's progress might affect condo buildings downtown? Well now I'm wondering myself because it's been so quiet, but when touring one of the condo buildings in Belltown this week, I noticed the systemic monitors mounted on the condo building's outdoor terrace and it got me thinking. Is anybody even noticing anything?
Well, this week Bertha is the in the Zone 7 phase of her total project.  That puts her basically underneath 1st and 2nd Avenues within a block either way from Virginia Street. So, guess which condo buildings that is pretty much directly under?  One Pacific Tower on 1st Avenue and Cristalla Condominiums on 2nd Avenue.
Bertha is at the deepest point in her dig right now, according to the Department of Transportation site that tracks Bertha, so I'm wondering if anything is even being felt or noticed, or if she is just smoothly boring beneath and not disturbing a soul.
Not seeing any news articles, Twitter or Facebook posts about it, so I'm guess she is doing a great job of not disturbing her condo neighbors 200 feet above her.
Happy digging Bertha, you go girl. Zone 8 is next so say hi to our friends at the Grandview Condominiums on 3rd Avenue as you roll by.
Want to take a look for yourself?? Here is a link to the Department of Transportation page where you can follow Bertha's progress.
By Marco Kronen with Seattle Condo Review: A guide to Seattle downtown condos.