We were grateful to chat with Rebecca Yuan, the Sales Director of Concord Pacific Developments, on their upcoming condo project in Seattle, The Seattle House Condominiums.
With the developer still firming up some of the details, we will definitely come back for a second question and answer session to get the remainder of our questions answered as they closer to their sales process, which will possibly start in late August.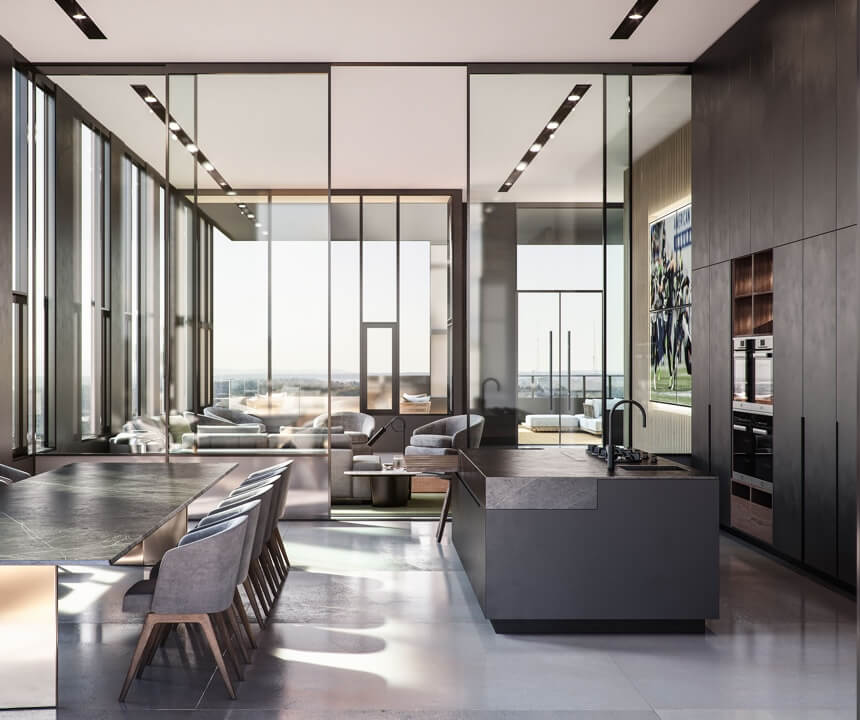 Seattle House Condominiums Question and Answer
[SCR] Marco Kronen
[SH] Rebecca Yuan

The Basics:
[SCR] How many units are in the Seattle House?
[SH] 680
[SCR] How many stories with the towers be?
[SH] 45
[SCR] What layout options will there be?
[SH] Studios from $450k, 1 beds from $600, 2 beds from $800k
[SCR] We see you have completed demo, and begun excavation, when do you plan to start going vertical on the construction?
[SH] TBD
[SCR] When do you anticipate occupancy?
[SH] Late 2023
Developer:
[SCR] Tell us about the developer of this project
[SH] Know Your Developer– 30 years of global experience in the refinement of urban living, Concord Pacific has accomplished over 150 residential towers as the biggest community builder in  North America.
Unit Details:
[SCR] Will units have decks?
[SH] 2 bedroom units
[SCR] How tall are the ceilings?
[SH] Most areas are 9 ft
[SCR] Are there fireplaces?
[SH] Not in Units
[SCR] Will there be options for upgrades and customizations?  If so, what will those be?
[SH] TBD
Building Details:
[SCR] What will the amenities be?
[SH] Our carefully curated amenity space delivers an ease of living to Seattleite
[SCR] What will the HOA Dues be per foot?
[SH] $0.85+/sf
[SCR] How many parking spaces will there be? Will each unit have at least one? If not, how will the parking being assigned/cost/etc.?
[SH] $75k/P ($75,000 per parking space), for 1-2 bedroom to purchase
[SCR] What is your overall parking to unit ratio?
[SH] Over 65%
[SCR] Will there be a rental cap?
[SH] Up to HOA
Sales:
[SCR] When will sales begin?
[SH] Maybe late August
[SCR] Will there be a reservation process or will you be going straight to Purchase and Sale?
[SH] Reservation first
[SCR] What will the required earnest money and other deposits be?
[SH] 5% + 5%
[SCR] Will there be an investor purchase cap?
[SH] YES
[SCR] What do you anticipate your blended average for pricing will roughly be?  A range is fine as well.
[SH] $1000-$1400 roughly
Other:
[SCR] What makes Seattle House stand out from the competition of Spire, Emerald and Nexus?
[SH] Location, design, amenities
As you can see, there are still some details and specifics for the Developer to decide upon, but we were very grateful for the time they took to answer some of the burning questions we and our clients have about this upcoming condominium project.
Stay tuned and we'll do another update as we get close to August.
Feel free to let us know what other questions you may have about Seattle House or any other Seattle condo project.