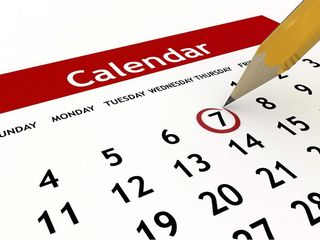 Springtime is an ideal time to get your condo ready for the market here in Seattle.  Those that jumped on the market right after the holidays have been sold, and they have helped set the market for the rest of the spring and summer months.  So let's get you ready to have your condo on the market in the next 3-4 months. This series will help you make the most of your time and get you and your condo in tip top shape to maximize your potential sales price, and speed of your sale.
PHASE ONE- The Mental Preparation Phase
Even before you need to have your broker come out to meet you and see your condo, Phase One is an important process to go through as a seller of your condo to get you mentally prepared as well as free up brain space for the rest of the process coming later.
Top 5 Things To Do First (feel free to take 3-5 weeks to complete this phase, no rush)
Size up your condo's competition

– Set up an automatic search for competition

Rate your condo on a scale of 1-10

– Make a list of what it will take to get it to a 10

Rent an offsite storage locker

*- Trust me, just do it

Tag your condo's non-essential contents

*- Super important if you plan to live in your condo while it's on the market

Fix things in your condo that are not working
(*Note: If you are planning on moving out of your condo before you sell, no problem, steps 3 & 4  will be slightly different)


Top 5 Steps in Detail:
Set up an automatic search for competition on your favorite real estate website to automatically send you listings of condos that are comparable to yours
Why? Start to see what the competition looks like.  What are they decorated like? Check out their staging and paint colors. What are they focusing on with their marketing comments? Is it views, building amenities? If you have an older condo, how many of them spent money on updating the condo interiors etc.?  Focus on those that sold in the first week.  What did they look like, feel like?  And focus on those that are sitting and not selling.  What do they feel like, look like?
Then rate your condo on a scale of 1-10, with 1 being you are utterly embarrassed of your space, it's awful, needs a full remodel, and in your mind you think "who the heck would be so dumb to buy this dump" and 10 being your condo looks and feels like a professionally designed sales model home at one of the new construction condo buildings such as Insignia Towers or the Vik in Ballard.  Where do you HONESTLY rate your condo? Ask the same question to an un-biased person such as a friend or co-worker.   Pick the lowest of the numbers.
Then ask yourself, honestly, what are a few things that it will it take to get it to a 10? 
This is going to be our work action item list.  Don't do anything with it, just have it handy for now.
Rent a storage locker in town. Yes, every seller needs to do this!  We all have way too much stuff in our condos and the tiny building storage rooms that come with our units aren't big enough for what we will be doing in Phase 2.
Then tag your condo's non-essential contents.
Staying in your condo while it's on the market? Go buy a packet of the big round colorful stickers at the office store.  Pick 3 colors to use. Start sticking one color on things in your condo that you will not need or use for next 4-6 months.  Remember, its spring and summer time, so keep that in mind and use this color of sticker a lot.  When in doubt, you likely won't need it. These items are going to be packed and moved to your off-site storage facility before you go on the market.  Take a second color and mark those things in your condo that you do not use at least every week or two. This will be most small kitchen appliances, the carpet shampooer, collection of CD's dvd's, winter clothing, all those board games, etc.  You only periodically use them and they don't need to be in the condo. Those items are going to be moved to your storage locker you own in your building.  An maybe take this time to mark those items you are ready to part with, and sell or donate them!
Moving out of your condo before it goes on the market? Everything is going to get packed and moved most likely.  However, feel free to mark those big furniture items that you do not need or plan to take with you that you would consider leaving behind for staging purposes.
Fix things in your condo that are not working. Nothing hurts your condo's perception of value to a buyer more than things that don't work right or are broken.  Even the smallest of things.   Take this time to get all of these items fixed.  Consider checking with your building facility maintenance person if applicable. Many of them will work off hours for residents if they can't do it as part of their normal duties. Or hire a handyman to get it all knocked out and working well.
These 5 items will take you the better part of 3-4 weeks to get through.  They are all important so don't skip any of them. Once you have this completed you'll find your mind and schedule will be more available for Phase Two.  In Phase Two, we will then be ready to meet in person, review your condo together, talk about timing of the sale for this spring and summer, and get ready for the presentation phase of your condo, which is Phase 3.

By Marco Kronen with Seattle Condo Review: A guide to Seattle downtown condos.