Windermere Real Estate's Chief Economist, Matthew Gardner, releases the Gardner Report every quarter analyzing Western Washington's real estate market by looking at both the residential and commercial/industrial markets, doing financial analysis, and looking into land use and regional economics.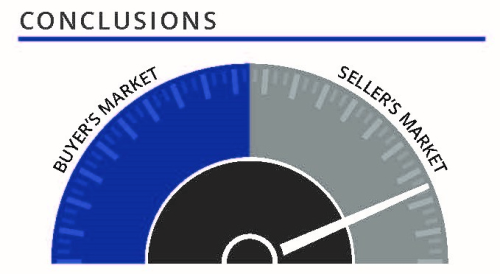 Here is a snapshot of The Gardner Report's Third Quarter 2017  analysis:
Economic Overview

Washington State economy added 79,600 new jobs over the last 12 months – a growth rate of 2.4%
State unemployment rate continues to fall – it is currently at 4.6%, which is essentially full employment
Matthew Gardner anticipates that the Washington State economy will continue to outperform the US  due to this expansion and solid income growth
Home Sales Activity

Home sales increased 3.6% over the same period in 2016
The market remains remarkably tight with listing inventory down by 14.2%
The key takeaway is that inventory is still very low and the situation is unlikely to improve through the rest of the year

Home Prices

Given tight supply levels, we have solid price growth – average prices rose 12.3% year over year
He does not anticipate the new home market to expand at any significant pace therefore he believes there will be continued pressure on the resale market, which will cause home prices to continue to rise at above-average rates
Mortgage rates continue to test the lows of 2017 and he believes this is unlikely to change in the near-term but he does believe we will see rates start to rise fairly modestly in 2018, which might slow price growth

Days on Market

The average days on market it took to sell a home dropped by 8 days when compared to the same quarter in 2016
King county is the tightest market with an average days on market of 17 days
At some point, inventory will start to grow but he doesn't expect this to happen any time soon

Conclusions

Taking into account housing inventory, price gains, home sales, interest rates and larger economic factors, the 3rd quarter of 2017 is solidly in a seller's market where buyers will continue to find significant competition for accurately priced and well-located homes
Download WWA Gardner Report Q3 2017 here.
What does that mean for the Seattle condo market specifically? If you are looking to purchase, be educated about the realities of the market and be prepared to be competitive with solid strategies in place for your offers. If you are looking to sell, so long as you still price your condo appropriately and present it in its best light, it should sell quickly and with buyer competition.
Questions about buying or selling a Seattle condo? Let us know, we are here to help guide you.
By Marco Kronen with Seattle Condo Review: A guide to Seattle downtown condos.