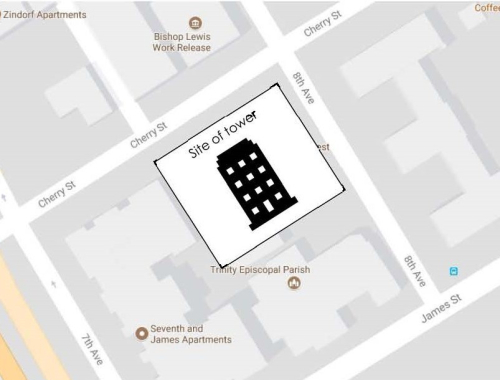 Next door to the Trinity Church in First Hill at 8th and Cherry, a 30 story mixed use residential tower will rise. The church will remain on the site and the church will continue to own the land but will sell development air rights to the north half of the lot to Caydon Property Group of Australia for the development of the tower.
The developer has not decided whether or not the residences will be condos or apartments yet. The building will contain 200+ units and will house 3 floors of church operation and administrative space in the pedestal of the building.
We will have to wait to see whether or not this project becomes condos or is yet another apartment tower.
By Marco Kronen with Seattle Condo Review: A guide to Seattle downtown condos.