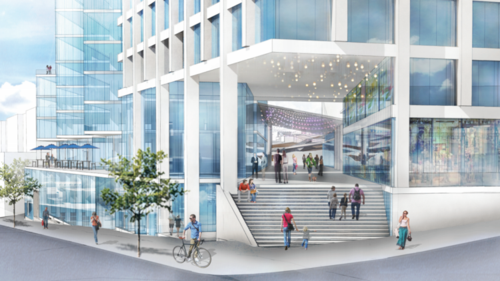 A major redevelopment is taking place in the Little Saigon section of the International District. The 2.5 acre property being redeveloped is located at S Jackson St and 12th Ave S and currently houses businesses such as the Viet-Wah Supermarket and the very popular restaurant, the Tamarind Tree, but will soon be an eight story mixed use development.
According to the article put out by PSBJ today, the new building will be built in two phases and will include a community theater, daycare center, retail space for shops and restaurants, 240 apartments (some of which will be low income housing), 35 condos and a 180 room hotel.
This mix of apartments, condos and hotel space in one building has never been built in Seattle but it seems that it is becoming more common to see when projects are being announced over the last few years. However, we are skeptical that the properties will contain the condominium units in the end as, historically, the mix has been a huge barrier to buyer's being able to get conventional lending in a project.
They plan to start construction in late 2017 or early 2018 so we will have awhile to wait to see how it all shakes out.
By Marco Kronen with Seattle Condo Review: A guide to Seattle downtown condos.
Hewitt Rendering