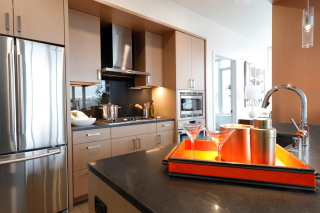 According to a press release from LUMA Condominiums, they are now 68% sold and are quickly approaching move-in ready status.
With 115 condos out of 168 now under contract they are approaching the final push to sell out the project.  The sales team has indicated that many of the remaining units are on the upper floors with great views. The prices of the remaining homes range from the high $500,000s for one-bedrooms and from the high $700,000s for two-bedrooms.
If you have any interest in LUMA, let us know! We are happy to walk you through the remaining options to see if there is a home that fits your needs at this brand new First Hill tower.
By Marco Kronen with Seattle Condo Review: A guide to Seattle downtown condos.