Cristalla Condominiums in Belltown
2033 2nd Ave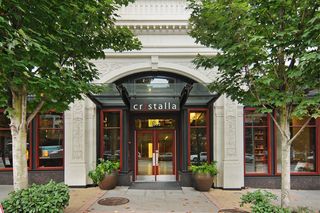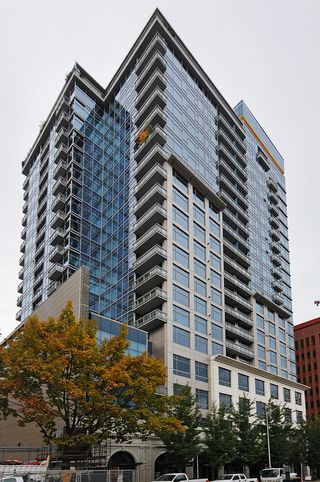 Cristalla Condominiums was built in 2005 by Developer Murray Franklyn. It is a high-end luxury condo tower in Belltown. The front façade is that of the historic Crystal Pool and is a unique and beautiful feature of this building. It remains one of Seattle's nicest condo buildings with a great diverse package of building amenities, including an amazing roof top terrace, and a very close-in location that is near the city's most frequented spots such as Pike Market, Downtown shopping and transit, and the new burgeoning South Lake Union and Denny Triangle. It is still one of very few condominiums to ever be built in Seattle that has a protective view easement recorded on the lot, which protects western views of many of the western facing units. The condos have unique floor plans and many units have views of water, mountains, or the city. The design aesthetic is modern with contemporary interiors and high-end finishes.
To see a video of an example of an actual unit at Cristalla Condominiums click here.
The stats:
192 units – studio, one and two bedrooms ranging in size from 422 sqft to 2,447 sqft and there is one unit which is a combination of 3 units that is 3 bedrooms and 3,393 sqft
Built in 2005
23 stories
Most units have 1 or 2 parking spaces but 6 units do not have any parking and all units have one or more storage units
There are also 19 wine storage rooms and 4 hobby rooms that are owned by various units in the building
6 units have sold in the last 6 months ranging in price from $392,000 to $1,206,125; at the time of this post there is one unit pending at $585,000 and no active units on the market
HOA dues include: garbage, water, sewer, central hot water, gas, building maintenance, professional property manager, earthquake insurance
Amenities: Concierge, rooftop deck, gym, guest suite, business center, conference room, party room, theater room, dog piddle patch on the roof top terrace, a dog wash station, a car wash station and, hot tub with adjoining steam room and sauna
The pros:
There is an extensive amenity package at Cristalla
Western views are protected by a view easement over the parcel
The roof top terrace is probably one of the top 2-3 in the city, the views are wonderful
It is located close to Pike Place Market, Downtown, the retail core, Belltown and South Lake Union
Most units have views of the Sound and or the city skyline
Most units have decks
Concierge desk is staffed 24 hours a day
Several of the one bedroom floor plans have nice sized dens and extra ½ baths
The cons:
South facing units will have some partial view obstructions to the south due to new building being constructed just to the south – there will still be a large buffer of space thanks to unique shape of the new building and the large set back
Bedroom sizes can be small in some of the two bedroom layouts
Large structural pillars in some of the unit floor plans can get in the way of furniture planning and obstruct views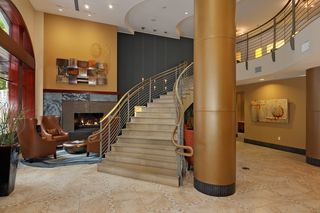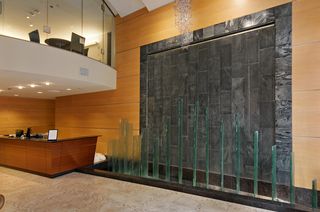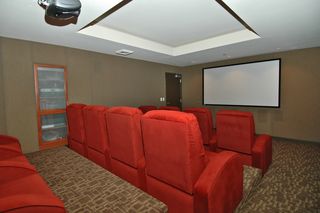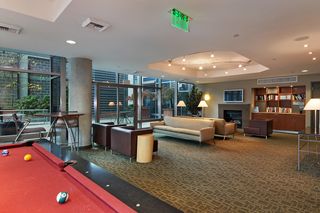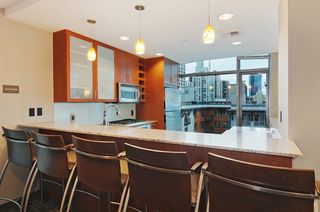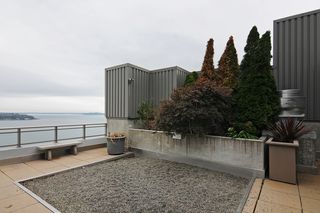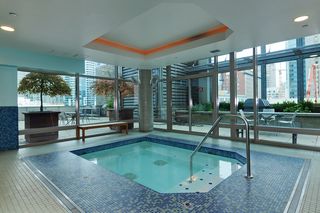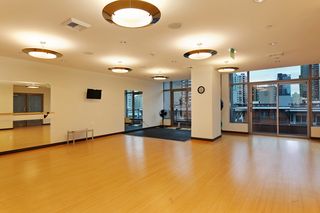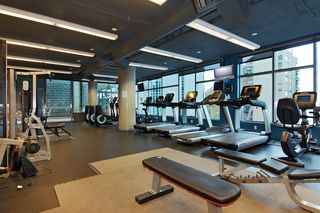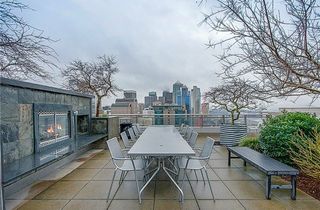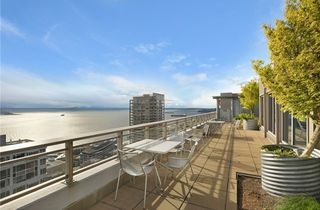 By Marco Kronen with Seattle Condo Review: A guide to Seattle downtown condos.