Many questions from our readers and clients come up about what the different available options are in the new construction and presale condos in our city. We wanted to offer some guidance to help people compare the options in terms of the price points, amenities as well and some pros and cons of each project as well. Other projects are in the works, but these are the buildings that have officially announced sales and gone public with the details about their projects.
Why consider a presale condo?
Presale condominium purchases are not for everyone, but if you are someone who has flexibility on timing, and are looking for the opportunity to select your floor plan, finishes, color palate, location within a building, and even choose your view orientation, than a presale purchase can be an ideal solution. Also in a market where current availability of units for sale is a challenge being patient and considering a new construction presale can be a great solution. But you also have to be okay with buying a home without seeing the actual physical condo you are buying and making a decision based off of a floor plan, drawings and architectural renderings.  There is a lot of blind faith involved when buying a presale condo.  My recommendations are to also take a look at the past completed projects by the developer of the building you are considering to see what those projects look and feel like.  Also, talk to people who have purchased from the developer in the past and do some research.
Some information will change as the condo projects progress but as a guide here is a great overview: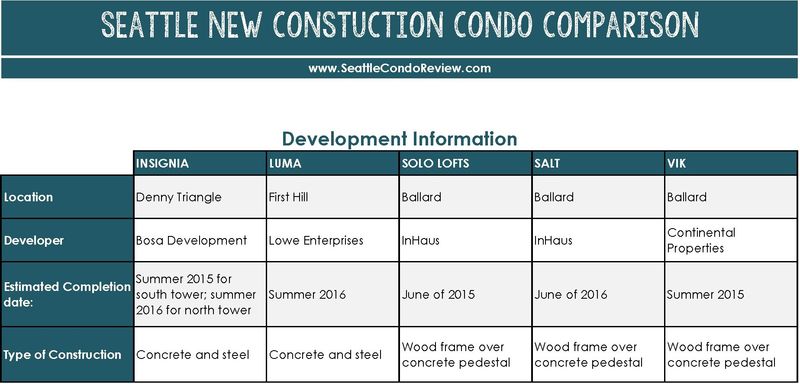 We hope this helps you narrow down your top options. As always, our team is here to help with your buying decision if needed.
By Marco Kronen with Seattle Condo Review: A guide to Seattle downtown condos.